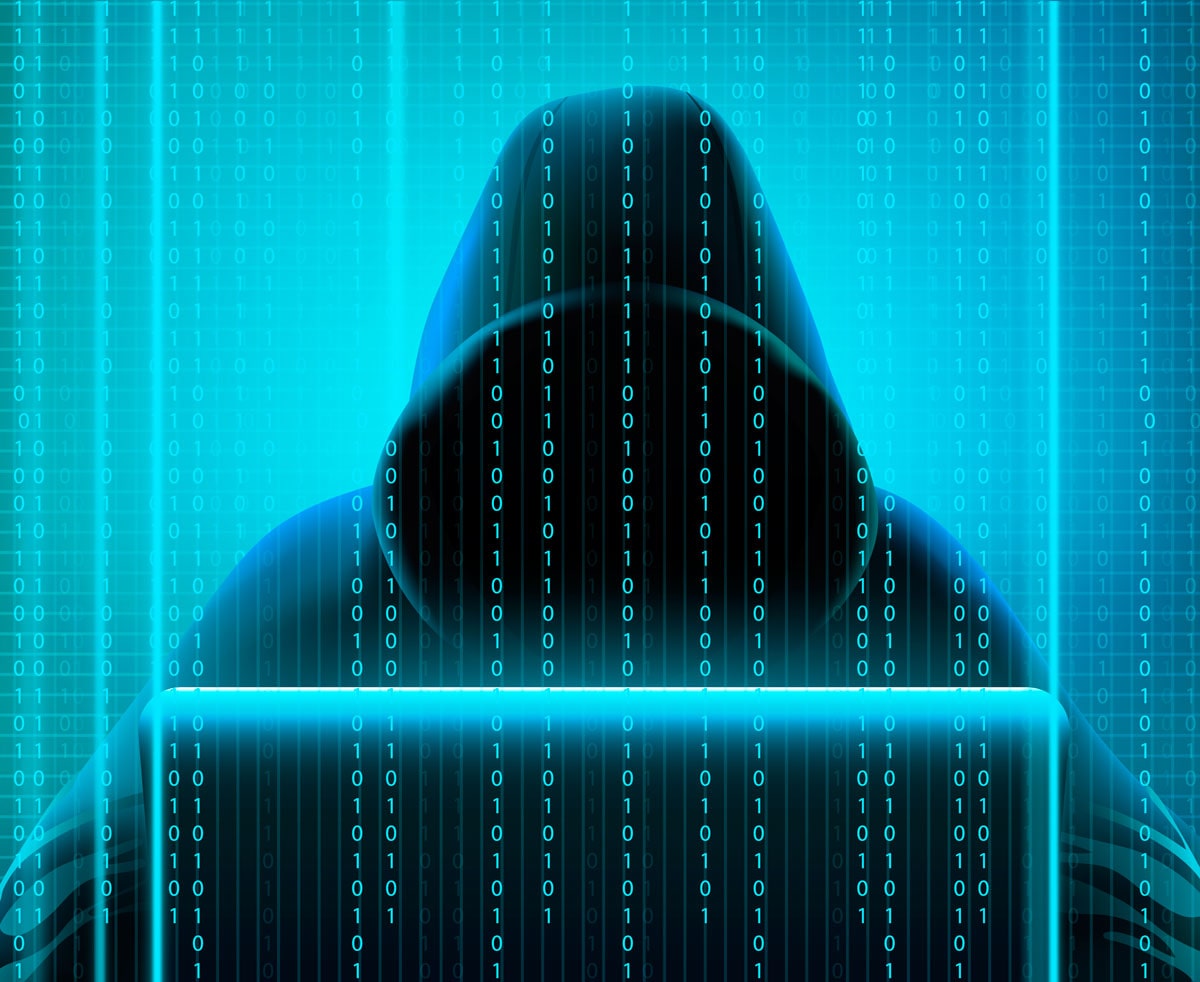 Forex robots made trading much easier but not everyone knows what are they and how the automated trading system works. Let's figure it out together in this article.
Forex trading is diverse due to the various styles, strategies, and trading systems that can be used. There are traders of all levels of trading skills in the Forex market, and each of them has different ways of working. One of the features of Forex is the separation between traders who want to trade manually and those who want to use automated Forex trading.
To understand what Forex robots are and why they are needed, let's first understand what the Forex market is.
What is the Forex market?
So, Forex (Foreign Exchange) – is the interbank foreign exchange market. There are many currencies and the Forex market is used to exchange one of them for the other. The main participants in this market are the central banks, various funds, and brokers who exchange with each other.
Let's describe it in simple terms. Trading in the Forex market is conducted according to a well-known principle: but cheaper, sell more expensive. The difference between these prices is your profit. Anyone can become a trade, there are no barriers to this, the main thing is to have a computer with access to the Internet. And the first step that a regular user needs to do is to choose a broker. Since it can open the gates to the world of trading and wealth. Broker, in turn, trade with banks, and banks trade with themselves, but this is not so important for us at this point.
Why do we need a broker?
The broker is responsible for technical support, it gives access to programs that traders can conduct transactions with, provides the necessary information support, conducts training on trading, and indeed, without its help, it would be difficult to enter this market. There are quite a lot of brokerage companies, so the main advice about choosing it is "chose only among the most famous ones that have been working for a long time, who have many clients and value its reputation. Suppose you have decided on a broker. In the next step, the trader needs to select the type of control, i.e. decide who exactly will make deals. And there are three options:
The first is the trader by himself. In this case, all the work falls on your shoulders – from studying the market and the situation on it to the conclusion of transactions. This option will allow you to understand everything thoroughly and understand how it works from the inside. But be prepared to devote all your time to this occupation and deal with financial losses in advance, as any novice trader makes mistakes.
The second is trust management. You transfer the right to conclude transactions to a professional trader who trades instead of you and receives a reward for it. But it should be understood that a professional trader is also a human and emotions are not alien to him. Therefore, the probability of errors is not excluded, although it is not as high as for newbies.
The third is an automated trading systems. This option involves the use of robots, which themselves analyze the market and makes transactions. This type of trading involves almost no personal involvement in the process. You go about your business, and the robot trades for you and makes a profit. And since everyone wants to make money without doing anything, this option is just for us.
What are Forex robots?
As we already discovered, the job of a trader is to deeply analyze the market situation and then to make a decision. An important condition for long-term and profitable work is the presence of a certain trading strategy. That's what tells you when to open a deal, and when to get out of it to make a profit. All such strategies are based on the fact that market situations are constantly repeated, and therefore it is possible to predict their outcome. A trader, having chosen a certain strategy, will follow a certain algorithm and carry out a series of actions.
Since strategies are based on many trader's action algorithms in a certain situation, so-called Forex Expert Advisors have been invented to automate the process of trading. The main thing is that they have no emotions that greatly harm the ordinary trader. Forex advisor opens trades on signals embedded in the strategy on which the advisor is written. When a trader writes a special code that performs the same actions, under the same conditions that the trader is guided by, there he gets a trading robot.
So, a robot (trading robot, bot, advisor) is just a program (and not an android from a science fiction movie) whose main task is to simplify the decision-making process or to fully automate the entire trading process. The robot itself is installed and continues to work on the trading platform (the most famous of them is MetaTrader 4), through which the broker can execute all client's orders.
A robot, as a rule, trade on these platforms based on indicators of technical analysis, although they can use a mathematical model of probability. The creators of robots usually take one or several indicators as a basis and fit them into the logic of the robot so that it can not only detect and show signals, but also open/close transactions. Thus, robots are needed to perform repetitive actions and operations, but at maximum speed and with high accuracy. Therefore, at the very beginning of the path, the task of the trader comes down to the correct choice of such a robot.
It may seem that this process is completely automated, but in reality, it's not quite so. After selecting a robot and connecting it to the platform, you need to configure it. Each robot has user settings with which you can adapt its work to your needs and preferences. Depending on the results of trading, these settings can be adjusted to achieve the maximum result. Therefore, from time to time it will still be necessary to intervene in his work. In the case of semi-automatic, when the robot only monitors the signals, and the trader makes the decision about the transaction, the human intervention factor increases significantly.
In addition to the separation of robots based on their work – automatic and semi-automatic, they can also be classified according to the terms of trade:
trendy;
robots that work when the price moves sideways;
scalping;
multicurrency;
robots that work on the Martingale system;
combined;
…and many others.
Depending on your preferences, strategy, expected profitability, you should choose one or another robot, or use several of them at the same time. But it should always be remembered that this is just an auxiliary tool of the trader, although the robot is soulless and emotionless but still just a tool. The main decisions you take are when you choose the robot, configure it, and press the start button.
If you weigh the pros and cons of using Forex robots, then it's time to choose one. And here you can fall into a small stupor. There are simply a huge number of robots and their number is measured in hundreds.
There are plenty of free options, and there are paid products as well, the price of which can reach thousands of dollars. The temptation to take something for free is great, but here you have to think about this: why would the author hand out the program to the right and left completely free and make strangers richer? As a result, such robots won't earn anything. It would be an achievement if it saves the deposit, and would not merge it to zero.
On the other hand, there are paid programs that are made by teams of professionals, who work day and night to create the best Forex robots for their clients, support the products, and develop them. This kind of robot is much more worth to trust. But even when you decided to buy one, you must be aware that trustworthy products always have backtests, real account performance stats, and have all kinds of client protection.
Our team works hard to provide only the best products on Forexstore but, apart from that, we also take care to make sure that you will find the most profitable and reliable system. For that particular reason, we have developed our unique algorithm to put together a rating for each and every Forex trading system we introduce on our website. This rating takes into account how stable the specific trading robot trades, how long it has been out, uses real money on the account of the system or not, and much more. The total number of factors taken into account determines where in the ranking this or that advisor will be.
Conclusion
Well, it's up to you to use robots or not. Having weighed the pros and cons, you can choose for sure whether this option of trading is suitable for you personally or not. But the fact that robots are a very convenient tool and a great helper is a fact. They greatly facilitate the life of the trader and help out in many situations. But you need to take a very serious approach to choose such an assistant. Because of the variety of options presented, only a few are worthy of attention, and the rest of the pile either free garbage or an attempt by novice developers to make some money. But even if you choose a robot that is excellent in all respects, you shouldn't let everything go to chance, because even the best of them sometimes have bad days. Do not rely on the fully automatic, help the robot yourself. Adjust it following the recommendations of the developer, update it in time, and generally follow its work, then the robot will respond to you with gratitude in the form of the resulting profit.