Automated Forex Trading
Automated Forex trading allows you to be engaged in online trading around the clock, it makes the work of a trader easier and reduces mental and psychological stress. Using automated Forex trading is a huge opportunity to do profits without even being engaged in real trading on Forex. But what is most important, the Forex auto trading opens a world of currency trading to people, who have no experience in it.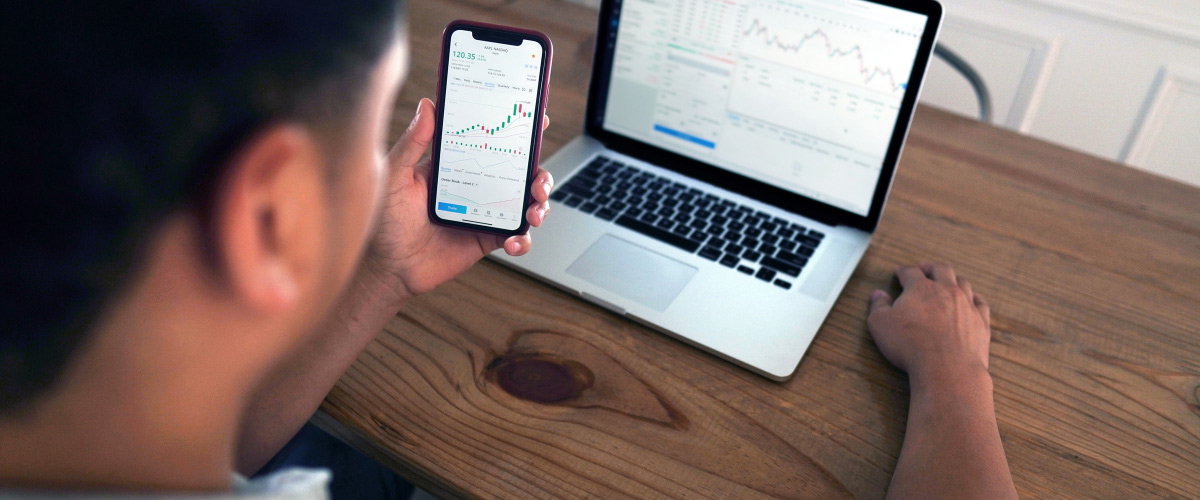 How Automated Forex Trading Works?
Foreign exchange (Forex) trading recently has become one of the most popular ways to make an additional income as well as to have it as a full-time job. First of all, this became possible thanks to the development of online trading platforms and the around-the-clock nature of the Forex market. This took a while before the retail trades have got an opportunity to use automated Forex trading software for personal use. Firstly, it was opened only for big institutional investors but now it is opened for everyone.
So, how does automated Forex trading work? Basically, it is a system based on several types of analysis that helps to determine whether to buy or sell a currency pair at the current time. Some Forex robots perform technical analysis to make trade decisions; other systems are driven by economic news or fundamental analysis etc.
Note:
A Forex Robot or EA is a software developed specifically for trading platforms that independently analyzes price movements on the Forex market and automatically places buying or selling orders. This means that there are no interventions or manual manipulations needed to trade Forex if using automated Forex trading software.
Automated trading software imitates or copies what an experienced Forex market trader would do. They analyze Forex technical charts and numbers, monitor price indicators and historical price changes as well as other market information to decide which orders in the current conditions would be the most profitable, and then the system executes the order. But not only this the EA is possible to do. It also monitors every single executed order and calculates the best exit point to make maximum profit.
Note:
Automated Forex trading is a system of trading currencies with the help of computer programs that are preprogrammed and set up with certain algorithms and trading strategies to bring profit automatically without human intervention. The computer programs that make it possible to make trading Forex automatic are called Forex robots or Expert Advisors (EA).
As it's been said, all the process happens automatically without any manual manipulations which give a trader possibility to superpose Forex trading with other types of busyness. But if everything is that simple why not everyone uses automated Forex trading software? Well, there are a bunch of pros and cons about this type of Forex trading. Let's break them down!
Pros and Cons of Automated Forex Trading
There is nothing perfect in this world. The same is true for Forex auto trading. Now we're going to break down the main pros and cons of using Forex robots to see the full picture of what it is and what it may or may not bring you.
Pros of Automated Forex Trading
1. Works 24/7
Unlike human machine can work non-stop as long as they will get all the needed sources for their work. This is one of the crucial factors that define Forex robots as a more effective way of trading. There might be situations when immediate action is needed for example to execute a profitable order or to save your funds from losing and in this respect, human is inferior to the machine since we need to sleep, eat and have a life. But automated software can work 24/7 without any interruptions. This also makes it possible for EAs to make more profit since it works during day and night taking all the possibilities that are not to people.
2. No human emotions
Automated Forex trading software works on a set of pre-determined rules, principles, and algorithms that cannot be changed by any means. Unlike humans, Forex robots cannot be influenced by emotions or feelings, there is no greed or fear that might change the trading of Forex EA. And the vast majority of mistakes in manual trading are made as a result of emotions which are an integral part of human nature. On other hand, expert advisors do not get tired or distracted, they obey the chosen algorithms of actions which is another strong reason to choose automated trading.
3. Convenience and speed
Forex robots obviously can work much faster and more effectively than humans. They are developed to do math calculations of various ranges of complexity to determine probabilities that can take place during Forex trading. They look for opportunities to enter and exit the market at the best price to get you maximum profit in a matter of seconds which is just impossible for people. All this is due to the pre-determined settings and parameters that are built into the automated Forex trading systems. This makes the life of the trader easier and helps to avoid the mistakes that are very much possible if doing it manually.
4. No need to be Forex Pro
There is no need to know all the pitfalls of the Forex to start using automated Forex trading software. The system you choose to trade knows everything it needs to know since it's been programmed by professional Forex traders that have analyzed and created a trading strategy for you. And in most cases, the EA does not need any improvements, setting-ups, or adjustments. It is a completely independent automatic Forex trader that'll do all work for you. Yes, sometimes the EA might need to be properly set up before the start of the trading but in those cases, a developer must provide a detailed paper called "User manual" where you'll learn how to set up your Forex robot which is actually not that complicated.
5. Backtesting
Automated Forex trading software allows testing any trading strategy that may come up in a matter of seconds. There is no need for a long manual demo trading to see if the strategy really works and brings profit. This helps traders to save a lot of time by automatically testing the trading strategies on the historical trading quotes data and considering if the strategy is good for real trading or not.
The backtesting shows the potential of the particular trading strategy in constant profitable trading on the real account which is also very helpful for those who choose Forex robots for themselves.
Cons of Automated Forex Trading
1. Technical errors
Trading software is developed by humans who can make mistakes, therefore, there may be errors popping up during the EAs' work which can possibly bring partial or constant loss of the funds on your trading account. Most automated Forex trading software developers do regular updates to keep their products fresh and to fix possible errors, which should prevent all the unwanted problems and technical errors but it is not possible to foresee everything and so that you should be aware of those possible unpleasant problems.
2. Internet connection and PC
To run any Forex robot, you need to have a separate PC or laptop that would work constantly as a VPS server so that the robot can work constantly day and night to analyze the market and to place the orders according to the analysis. Also, for proper and constant work of the Forex EA you need to have a reliable, strong, and constant Internet connection. This is one of the vital requirements for successful automated Forex trading. Otherwise, you risk getting into trouble when for example your opened trades are needed to be closed but the EA does not function because of the Internet connection error.
3. Loss of relevance
The market tends to change which is why automated trading systems, even the most profitable ones, can lose their relevance, therefore all Forex robots have one common characteristic of "becoming obsolete". This might take a longer or shorter time but in most cases, it definitely happens. That is why it is important to monitor the trading of your system to catch the moment when it starts to break down. The best of the Forex robots' developers support their products with patches and optimized software updates that can fix the problem. But as the Forex robot owner, you have to be attentive to the behavior of the system.
4. Forex robots are not cheap
It should not be forgotten that as a rule, good Forex robots are not cheap (and of course they cannot be free). This means, in addition to the amount of the deposit you will need to start trading you'll also need to pay a certain amount of money for the system as well.
There is a wide range of Forex robots out there that can cost from something around $100 to a few thousand dollars. The choice is yours but most importantly you have to be aware that not all the most expensive systems are the best ones. Sometimes it could be just another scam.
5. Scam
As in any other field of business, there are a lot of people that are all about your money. Not every trading system on the market is a real EA. Some of the so-called Forex robots are made just to get your money criminally. So, when choosing an automated Forex trading system remember this and be careful because some of the Forex robot sellers can be no more than just scammers.
We recommend turning your attention to the page where we have collected for you all the Forex robots that are protected by ForexStore which means that the EA is verified and is not a scam.
Automated Software for Forex Trading
Basically, there are three types of Forex auto trading. The first one is fully automated Forex trading software also known as Forex robots or Expert Advisors; the second is Forex signals, and the third is copy trading.
There are also a few computer programs and services you need to get familiar with to comfortably start an automated Forex trading. We'll get through all of them in the following parts of this article.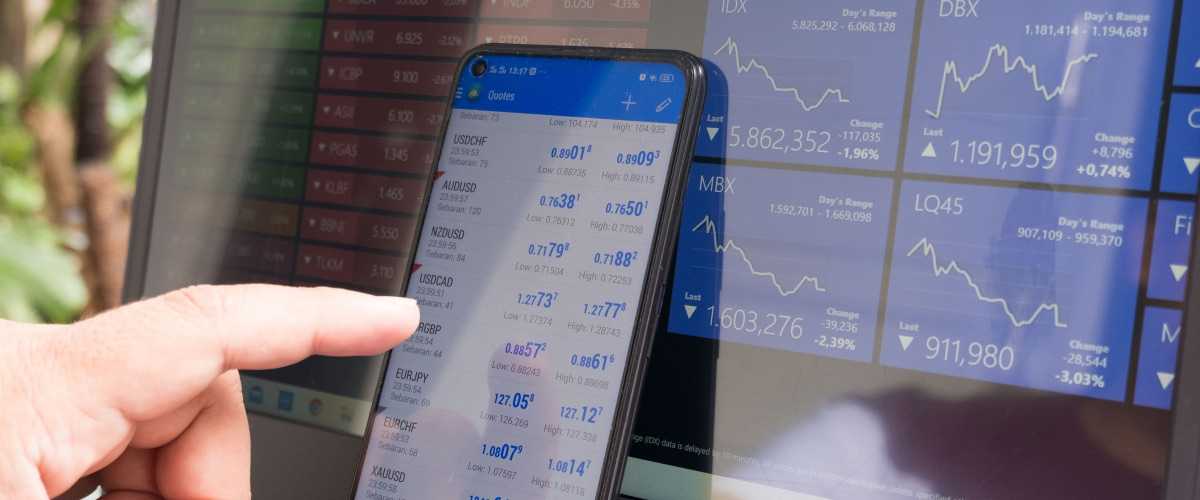 Trading Terminals
Trading terminals are the main instruments of every Forex trader. These are computer programs that allow traders to monitor currency charts, execute trades, do backtests of the automated trading systems and a lot of other things that provide secure private Forex trading.
These are also the main programs that are needed for every type of auto trading. Forex robots should be installed into the trading terminal on your computer as well as any other type of automated or even manual trading that uses the same trading terminals for its work.
There are a bunch of different trading terminals out there and every Forex broker provides its customers with the specifically configured terminal. Here are the most popular and well-known trading terminals:
MetaTrader 4 (MT4) MetaTrader 5 (MT5) CTrader NinjaTrader MirrorTrader Zulu-Trade
The proposed list of platforms offers a wide range of auto-related features. Besides, there are many more trading terminals behind this small list. But there are only a few of the platforms that are really widely used and have worldwide recognition. Approximately 80% of manual and automatic Forex trading is performed with the help of only two trading terminals: MetaTrader 4 and MetaTrader 5 provided by the MetaQuotes company.
MetaTrader is something kind of all-in-one trading terminal that allows not only manual or automatic trading but also has a long list of built-in features for Forex robot developers, brokers, and others. These are trading platforms that in most cases used for automated Forex trading. The general majority of Forex robot developers make their products compatible with one or both versions of MetaTrader.
Forex Trading Robots
Forex Robots are computer programs that make the whole Forex trading process automated. Trading systems execute the whole trading process from the beginning of the market analysis till the closing of the trades on their own. That's why they're called fully automated, they do not need an intervention of humans. This means that everyone can join Forex trading having only a computer, strong internet, broker account with enough money for trading, and the Forex robot installed into MetaTrader terminal.
There are a lot of different robots on the market. They trade using different trading strategies, principles, and indicators which makes some of them to be more profitable and reliable while some not. In fact, one of the most important and complicated tasks to do in automated Forex trading is to choose the right Forex Robot. We prepared the article for you where you'll learn how to choose the right Forex robot for your automated trading.
Free Automated Trading Software
There are tons of free automated trading software available on the Internet nowadays. Some of them are officially free, such as MetaTrader 4/5 which you can freely download on the platform's official website. Some of them are just partially free, including free trial possibilities and the following payments. And some are illegally free, which basically means that the originally no-free products are "made" free by hackers and shared on the Internet for everyone.
It is needed to be said that we do not recommend using any free Forex robots for real live trading. There are no guarantees that those systems can work stably. Some free Forex robots are officially free and have a quality guarantee. You can learn more about those systems following the link above.
Copy trading
Nowadays copy trading is an identical concept to Forex signals. And although earlier these two concepts had a significant difference both in the form and in the essence of their work, now, thanks to the development of computer technologies, both concepts have come very close to Forex robots which means that the robo trading remains the dominant method of automatic trading in the Forex market.
Forex Signals
Trading signals are specialized software aimed at automating the routine part of a trader's work. They give the necessary recommendations, based on which you can decide on the execution of a particular transaction. Basically, it is an informational notification indicating the point of entry into a trade and the best closing from it. Forex signals are used not only by beginners but also by experienced traders to confirm their own analysis results. It is a popular Forex trading automation that usually is given by paid subscription.
There are many ways how you can get Forex signals, including special software that generates the signals and sends them directly to your trading terminal. Also, there are fully automated Forex signals that work almost identical to the Forex robots, which means that by some of the Forex signals software you can not only get the recommendations about the trades but they also could be executed according to the signal automatically.
Who Can Use Forex Trading Software
Automated Forex trading software is available for professionals and newbies as well as for institutions, brokers, and others interested in automated Forex trading. Different groups of Forex traders use it for different reasons. Some just for automation of routine analyzing processes, some for trying out their strategies on a demo, and some for real trading.
The trading software that we've been talking about in this article is quite easy to use even for those, who are not familiar with all the deep and complicated features and details of Forex trading. This is one of the main advantages of Forex automation which also brings up some problems that's been discussed previously.
If you're new but interested in automated Forex trading and you wonder if it is hard to use it and to start trading with Forex robots, you might like to read an article about Forex trading for beginners to get started your automated Forex trading journey and learn all the basics of it.
Final Thoughts
It might seem that automated Forex trading is a complicated and almost impossible thing to do but it's not. Yes, it takes a bit of time and effort to learn the basics as well as enthusiasm and passion to work on it constantly. But the effort you put into the learning and growing of needed skills brings amazing results and profits that cover everything. You may also contact our support team where you'll get the answers to all your questions about Forex trading automation and more. This is a free and very useful thing to do to get to know more about automated Forex trading.
But like any tool, automated Forex trading software is not more than the thing you need to learn to feel confident using it. Once you get familiar with it, it'll benefit your trading with a simplified and reduced amount of everyday trading tasks or even with the full exclusion of manual trading manipulations.