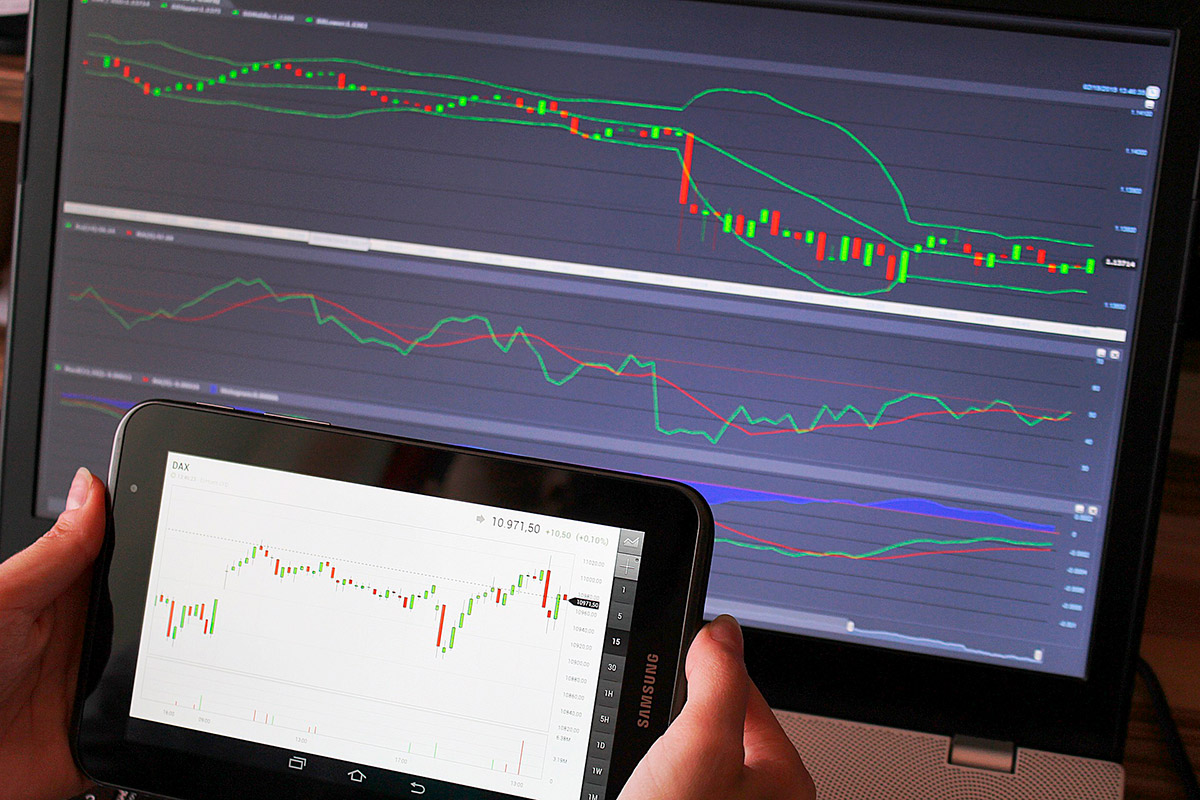 When you first get into forex trading, there is one name that you keep hearing all the time: MetaTrader 4. Therefore, you might be curious about how you can use this famous platform and how to trade with MetaTrader 4.
This program has a simple interface and can be used to make traders' life easier, offering them the necessary tools to perform effective and stress-free trades. If you're interested in doing trades using MT4, then this post will tell you everything you need to know about the platform, as well as how to download and install it.
What Is MetaTrader 4?
Before getting into the technicalities and learning how to use MetaTrader4, let's find out more about the platform. MetaTrader 4 is a trading platform that was developed back in 2005 by MetaQuotes. It is used by brokers all over the world, as it allows them to do forex and CFD trading.
MT4 can analyze the financial market and allow people to do very secure, fast, and reliable trades. It managed to become one of the most popular trading platforms due to all the features it offers, such as various indicators, currency pairs, but also real-time currency prices, and many other things. Trading professionals recommend it.
While it's used by professionals, MT4 can also be customized for newbies. All you have to do is to download and install it to your device, and you're ready to start trading.
How to Use MetaTrader4
Before you use MetaTrader 4, you should know that it cannot be accessed via a browser. Instead, you have to download it to your computer or phone and install it if you wish to gain access to its features and learn MetaTrader 4 processes.
So, are you ready to use the program and learn how to trade on MetaTrader 4? Here is the installation process for MetaTrader explained:
Register an Account with a Broker
First things first, you must register an account with a forex broker before getting your introduction to MetaTrader 4. Forex brokers are financial companies that offer people access to a special platform where they can start selling and purchasing foreign currencies. They serve as a link between an individual who trades and an entire network of banks with access to forex liquidity.
There are many brokers on the market, and it's recommended to find a good and reliable one before you register and then learn how to use MT4 platform. If you are concerned how to choose a Forex robot, read the article that we made about this topic.
After the registration, you will only have to set up your MT4 account from the dashboard of your chosen broker's platform.
Download MetaTrader 4
You can now download your MetaTrader 4 platform on your desired device. Once it's downloaded, you will be able to log in using the credentials you picked for the forex broker.
Metatrader4 Tutorial – How to Install It?
Before looking for how to trade MetaTrader 4, you must know how to do the MT4 setup. The process will be a bit different on each operating system, though, so here is an installation Metatrader4 tutorial for each one of them:
Installation on Windows
On Windows, it's quite easy to download and then install your MT4 platform. You just have to find the MetaTrader 4 file to download, and then you can run the .exe file. Afterward, you can follow the instructions you see on your screen from the installation window.
Once it's installed, you can start looking for info on how to use MetaTrader 4 to trade.
Installation on Linux
Figuring out how MetaTrader 4 works on Linux can be a bit tricky, especially for people who are not used to the operating system. However, with the right programs, you can run MT4 easily on Linux-based systems. Let's take a look at how you can do this on Ubuntu.
For Ubuntu, you will have to install Wine to set up MetaTrader 4 and run it. Fortunately, the platform is free, meaning that all Linux users can use it without any issues. Wine makes it possible to run applications that were made for Windows systems.
Bear in mind that you will have to get a version of Wine that is meant for your particular Linux system. So, Ubuntu users will have to get a Wine version that was made for Ubuntu.
You can install Wine by typing a certain command in the command line of the operating system. The command is "sudo apt-get install wine-stable". This will allow you to install the most recent version of Wine that is stable.
Every type of Linux system such as Ubuntu will have new versions released regularly as developers frequently update the applications. As a result, the commands tend to change.
Once you install Wine, you can download MetaTrader 4 and install the platform through it. You can then quickly learn how to trade forex using MetaTrader 4.
There are some things to keep in mind before proceeding, though. For instance, Wine isn't completely stable, therefore there may be applications or features on Wine that may not work or will malfunction. Furthermore, all Linux users are advised to download both the most recent version of Ubuntu or another Linux operating system and the most recent version of Wine. Doing so will help ensure that the MetaTrader 4 is as stable as possible.
Mac Installation
Learning how to use MetaTrader4 on Mac is not that easy, especially considering that the trading platform doesn't work on the Catalina OS at the moment. After releasing the latest Catalina OS version, Apple removed the operating system's ability to run 32-bit applications – therefore, this had a huge impact on people who were using MT4.
Although MetaQuotes does offer a MetaTrader version that seems to work for Mac, it will still require a Windows Emulator – otherwise, you wouldn't be able to run your trading platform on your device. One application that will let you run your MetaTrader 4 on Mac is Parallels Desktop, which is basically a virtual machine.
Virtual machines help emulate computers, giving people the ability to run a different operating system, like Windows. Therefore, it will act just like another computer on the host machine. Parallels lets you install Mac OS Mojave or Windows 10, which will then allow you to run MT4 and learn how to trade MetaTrader 4.
With Windows, you will be able to do a Windows 10 MT4 setup, but you can also install just any other program or application for Windows on your Mac device. At the same time, you'll have to comply with the Windows License terms, which means that you will have to buy a license.
You can run a separate Mac OS too using a virtual machine if you own a Mac. Of course, this will be subject to specific terms and conditions of the OS. You must read them in order to make sure you comply.
Install on Android
Android devices allow you to run MetaTrader 4 too. So, if you prefer to use your phone for forex trading, you'll certainly be able to learn how to trade with MetaTrader 4 on Android.
You just have to visit the Google Play Store. There, you can download MetaTrader 4 for your device.
Installation on iPhone
It's also possible to install the app and learn how to trade on MetaTrader 4 using an iOS device. You will have to go to the Apple App store, look up the MT4 platform, select it, then tap on "Install". The installation process will begin shortly, and you will be able to log in using your credentials to start trading.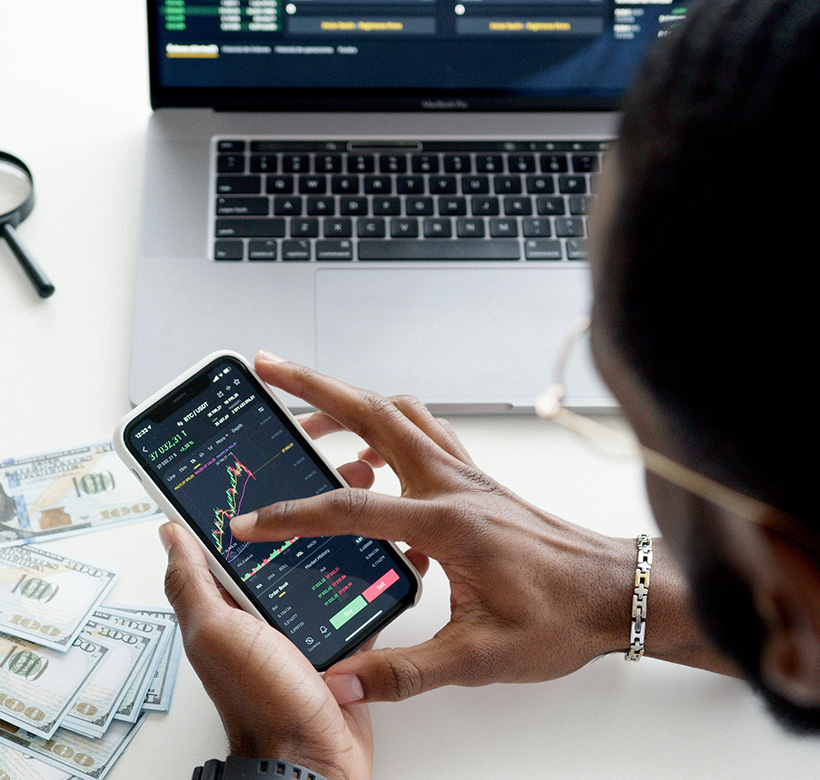 How to Trade on MetaTrader 4
You need to learn how to trade forex using MetaTrader 4 if you want your trading experience to be smooth. Not everyone knows how to use MT4 trading platform – so, it's important to learn all of its features and customization options to be successful in your trading endeavors.
Fortunately, we offer a tutorial forex MetaTrader 4 so you can figure out how to trade with MT4 successfully:
How to Trade Metatrader 4 – Position Opening
A crucial part when it comes to MetaTrader 4 is opening a position. You can do this by going to "Tools" and selecting "New Order". Once you do this, there will be an "order" window showing up on your screen. For a quicker command, you can press F9 on the keyboard.
When you see the order window, there will be multiple components there, respectively stop loss, symbol, volume, take profit, type, and comment. You can also place either a pending order or an instant execution, depending on what you want.
How to Trade Short
Trading short means that a trader sells when they don't have a long position. In this case, you will have to make a sell trade to open.
Order Tracking
To learn how to trade with MetaTrader, you must also know how to track your orders. Fortunately, this is quite simple on the platform.
You will have to open the "Terminal" window first. This can be done easily by clicking "view" in your toolbar and then clicking "Terminal", or you can do it by pressing Ctrl + T. This will let you see all your trades.
Putting Limit and Stop Loss
In the order window, you will see multiple fields that allow you to enter a "Take Profit" level and a "Stop Loss" level. When you click on the "Stop Loss" field on the up or down arrow, you will instantly see the present market price in the box.
Then, the tick chart on the left of the screen will show you how the stop level you proposed relates to the offer prices and bid at the moment.
How to Close a Position
If you do forex trading using MetaTrader 4, you must also know how to close positions and leave others pending. When you go to the Terminal, you can close a position by clicking the "x" you see on the profit column's right side.
How to Trade with Metatrader 4 – Chart Customization
When your MetaTrader 4 is installed and ready to trade, you may also want to do a chart setup first. It can be a bit challenging trying to figure out the charting part, so here is an MT4 user guide on chart customization:
Drawing on Charts
MetaTrader 4 allows you to draw on charts using several "objects". You will see a few icons with their own functions. That being said, you will get a cursor, crosshair, and arrows, and you will also have the option to draw horizontal and vertical lines, trendlines, Fibonacci retracement, equidistant channel, text, and text label.
All you have to do is choose the right object from the toolbar and then click on your chart. You can move your mouse around to position the objects accordingly or adjust them. For some of them, you will even get separate windows so you can customize them properly.
Right-click on the chart and choose "objects list" from your menu if you wish to edit an object or delete it.
Timeframe Selection
You can also change the timeframe of a price chart if you wish to. To do so, you will only have to right-click on your chart, then choose "timeframe" and then select the desired option from a drop-down menu. Several options will appear, ranging from one minute to every month.
There are also toolbar buttons that allow you to change the timeframe. The options include M1, M5, M15, M30, H1, H4, D1, W1, and MN.
Indicator Selection
On MetaTrader 4, you can choose from a list of indicators. This way, you can use a stochastic oscillator, RSI, or other indicators for your own convenience. You will simply have to drag the desired indicator from the platform's "navigator" window and then drop it on your chart.
Change Color Scheme
Using your favorite color might make it more pleasant for you to spend your time trading. Luckily, you can change the MT4 color scheme.
All you have to do is go to Properties by right-clicking on your chart. You will see a Colors tab, where you can select your desired colors for all the basic parts you see on your chart. That being said, you will be able to change the color of the foreground, background, grid, as well as bar up/bar down and bull candle/bear candle.
Change Chart Style
You will be welcomed by the default MT4 chart after you install the platform and boot it up. While beginners may want to settle for this chart until they get used to the MT4 features and feel, it's not a pretty chart, and the settings may not be too helpful either. As such, you can change the style.
There are different types of charts to pick from, such as a line chart, bar chart, and candlestick chart. Click the icon of the style you want in the toolbar you can see at the top of your MT4. You will find it next to the zoom in/zoom out icons. Candlestick charts are favorites among traders.
Set Price Change Alert
Setting up a price alert is possible by going to the "Terminal" window and then looking for the "Alerts" tab. There, you should right-click and from the menu, you should choose "create". It will show you the "alert editor" window, which makes it easy for you to set your price change alert.
View Trading History
Open the "Terminal" window and then go to the "account history" tab if you wish to view the trade history. If you right-click in this window, you will also be able to change the date range. Therefore, you will be able to see all your history or the history for the last three months, last month, or a custom period.
How to Connect the News Feed
MetaTrader 4 how to use guides sometimes fail to mention how you can get the news feed on your platform, but it's very easy to do it. Press Ctrl + T to open or close the Terminal, and then select the "News" tab.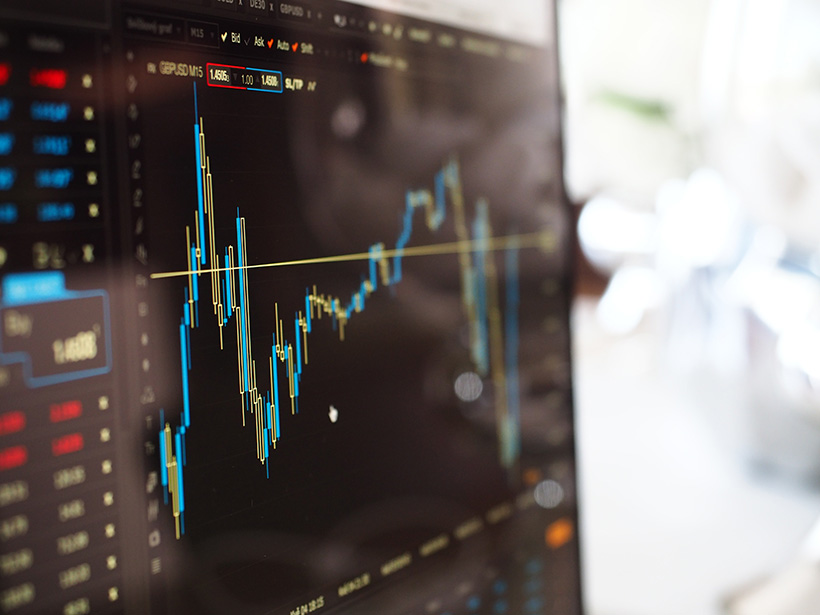 How to Refresh MT4
After you learn how to place a trade on MT4, you may be so excited about the platform that you'll want to keep it on for extended periods. This may also be necessary for monitoring your trades.
However, in such situations, there may be some gaps appearing in the chart data, which can be frustrating. Doing a simple refresh can help you get rid of this issue and ensure that you can enjoy your trading activity again.
To refresh, you can right-click on your chart, and from the menu, you will select "Refresh". In some cases, though, this doesn't solve the issue, and you have to do a proper reset.
How to Reset MT4
Knowing how to reset MT4 is also essential if you wish to learn how to trade with MetaTrader. If a refresh was not enough to solve your problems, you will have to reset the platform.
Press F2 on the keyboard, as this will open the History Center. Then, in order to find the instrument and time frame that require a refresh, you should check the directory. When you find it, make sure to double-click on the specific time frame, as it will show the data values in the window. Then, click on the first cell, hold the shift key and scroll to the bottom to select all the values, and click on the final cell.
Then, you should select "Delete". The values will all disappear except for one row. To delete it, simply click "Delete" again. You will see "Waiting to Update" on your chart. It should repopulate, but if it doesn't do it, you should try going to another time frame and then go back again. Try refreshing as well.
Once the chart is repopulated, the gaps in the data should no longer be there.
How to See How Much You Earned
You may be wondering "In MetaTrader 4 how to see how much money you have?
Just open the Terminal, then choose "Trade", and it will show you the "Balance" as well as the "Equity". The "Free Margin" will also be there.
How to Withdraw Money
Once you've figured out the ins and outs of the app, you should also learn how to withdraw money from MetaTrader 4. Luckily, making an MT4 withdrawal is not difficult.
To withdraw money from MetaTrader 4, you will have to log into the Trader's Room, then go to "Money Operation" and then select "Withdraw Funds". Then, choose the withdrawal option you want and offer your details.
How to Install EA
If you know the answer to "What is MetaTrader 4 used for?", then perhaps you want to install an EA as well.
Using the "MetaEditor" is one way to create an EA. Press F4, or from the Navigator right-click on Expert Advisors, and then choose "Create" in "MetaEditor".
Then, select "New", which will launch the MQL4 Wizard. It will give you a MetaTrader 4 guide on how to create your new EA. However, you can also use an existing EA instead of creating your own. There are many profitable Forex robots on the Market now. You can choose one of the best Forex robots that are presented on ForexStore, as we provide only the best systems for traders.
After you chose the EA you like and downloaded from our website you just have to find the EA file on your computer and then copy it to the clipboard. Then, access "File" and then click "Open Data Folder". Go to the MQL4 folder afterward and then to the "Experts" folder. Finally, paste the EA file you copied into the folder. Restart MT4 and the EA will appear in your "Navigator" EA list.
Follow the link below to read more detailed guide on how to install and run EA on Metatrader 4.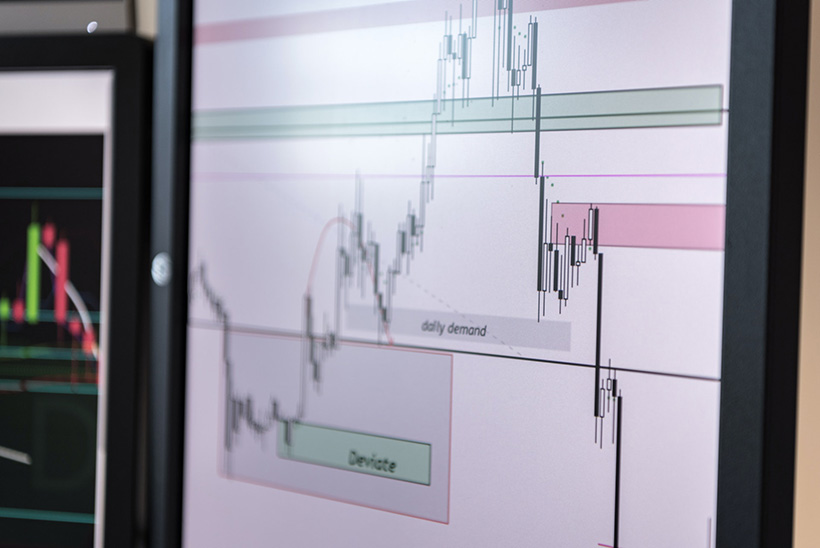 How to Install Scripts
Once you learn how to trade with MetaTrader 4, you should also be able to install scripts.
Ideally, you should follow the instructions that come with the script you've purchased. It shouldn't be difficult to install scripts. You just have to copy the file to the clipboard, then click on the "File" tab that can be found at the top left of your MT4, and then click "Open Data Folder". From the MQL4 folder, you can search for the "Scripts" folder.
Open it, then paste the copied file into it.
MT4 vs MT5
Now that you've learned how to trade MetaTrader 4, you might also have some questions about MT5? Which platform is better?
MT4 is more widely used and is considered the standard for all forex traders. MT5, in comparison, is not as popular but offers some extra features. Both of them are great tools for traders and were created by the same company.
Conclusion
If you've made it this far, you now know how to trade with MetaTrader 4. Everyone needs a Metatrader4 tutorial when they just get started, so we hope our Metatrader 4 beginners guide was helpful for you.