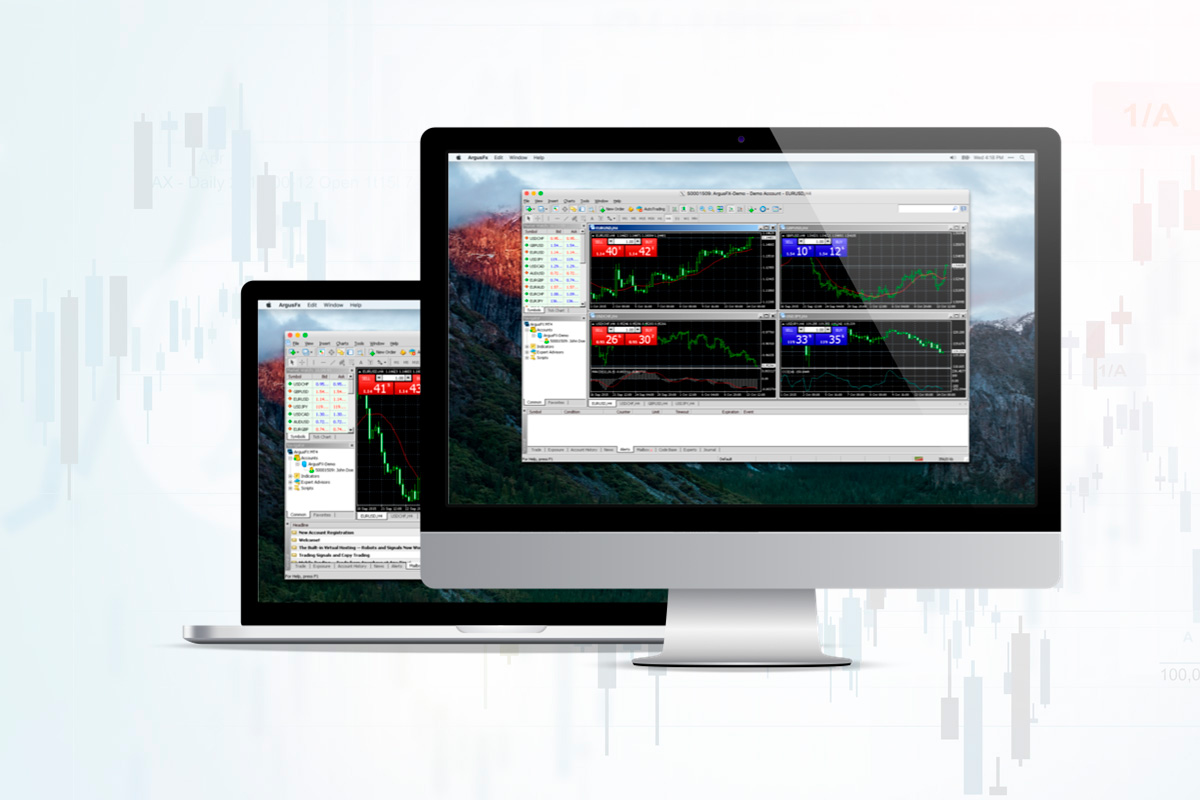 Forex trading doesn't come without challenges. If you're just starting your journey with EAs, the chances are that you still haven't mastered all of their aspects. Even someone who is experienced may still find themselves in tricky situations at times. If you're interested in trading forex with EAs, you may not know how to install EA on MT4 yet.
Forex robots are great, because they trade on your behalf, making sure your trading experience is a positive one even if you don't know too much about trading. What makes them so amazing is that no human has to interfere with the process.
But how to install an expert advisor in MT4 and take advantage of everything it has to offer? Let's find out!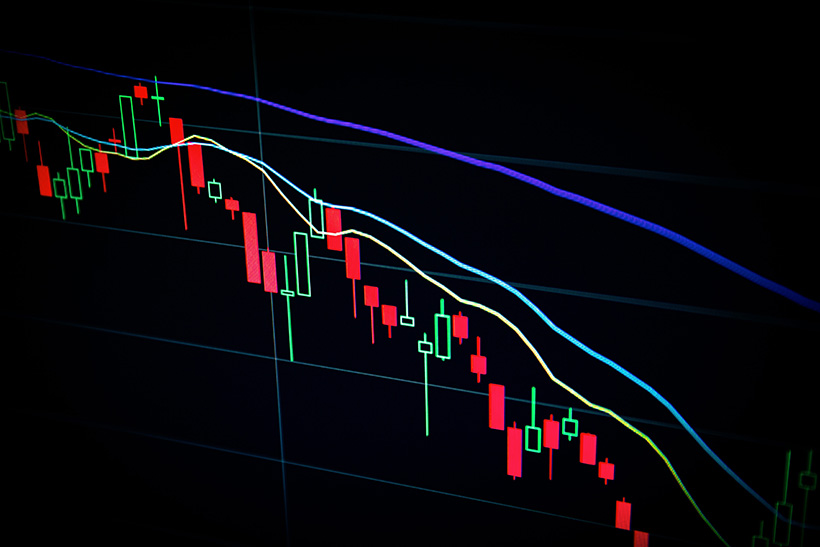 How to Download Forex EA?
There are three things that you should keep in mind before you use an expert advisor. You will have to:
Download an EA of your device
Know how to install EA on MT4
Learn how to use expert advisor in MT4
A Forex EA can either be created or downloaded. The former requires more knowledge and experience – therefore, a beginner will not have the easiest time creating one. Downloading an existing one will ensure that you skip the lengthy and complex process and start your trading experience sooner.
You can go to our Forex robots store, which is full of EA offers. If you're an MT4 user, you will be able to search and find the right expert advisor on ForexStore to suit your needs both in the short-term and long-term.
Step-by-Step Guide to Install EA on MT4
If you're looking to learn how to install expert advisors in MetaTrader, you should know that you will have to go through a few steps. Here is what will let you set up your new EA on MT4:
Step 1 – Transfer Your Files
The first thing that you need to do is to download the EA you like. We recommend choosing one of the best Forex robots on ForexStore as they are the best quality and security systems on the market.
When you buy one of the robots, it appears on your personal area page and so it is available for download.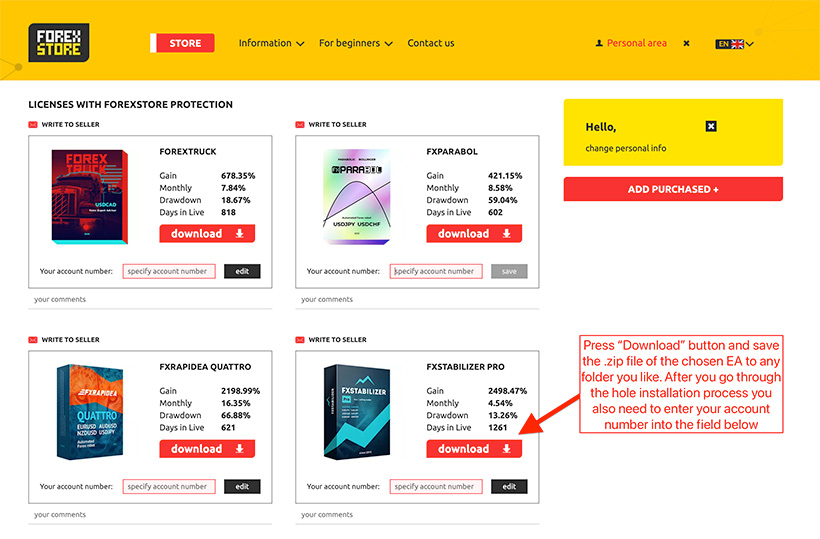 Once you've downloaded the EA of choice, make sure to memorize its location on your device. Then, search for your MT4 folder. Most of the time, it is in the C drive of the computer.
All the original EA files should be taken and pasted into the appropriate folder: "Experts" and "Libraries". Any admin permission request that you see should be agreed to.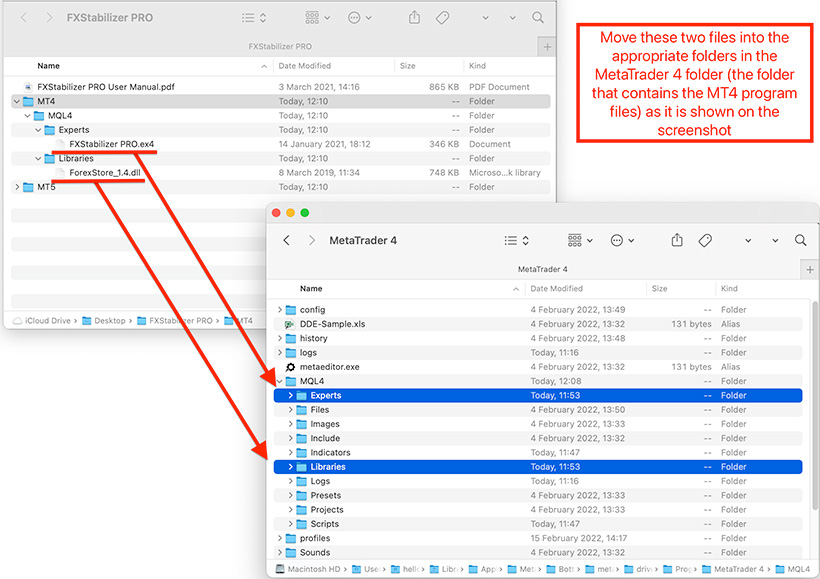 Step 2 – Install Your EA
Open MetaTrader4 program. Search for the "Expert Advisors" section. It should be to the left side of your screen, right under "Navigator".
Now, select the "Plus" icon and pick the EA you wish to install. Once you do this, drag the EA onto the charts.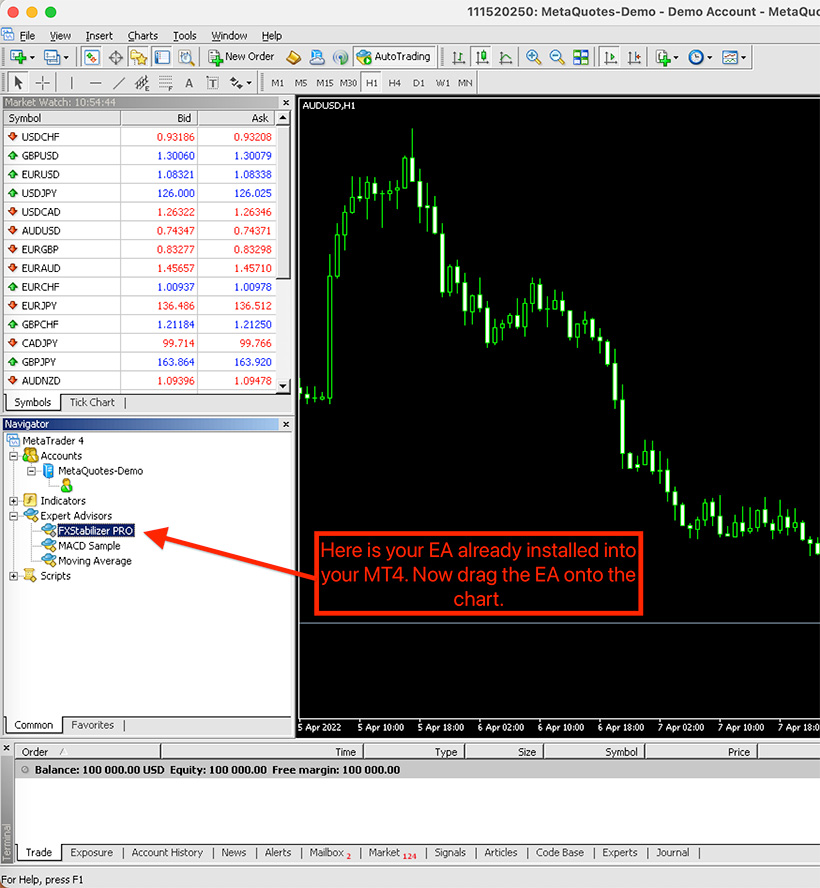 Step 3 – Start Adjusting the EA's Settings
You will see a pop-up box on your screen with the EA's settings. You should make adjustments as you see fit. When the alerts and settings are correct, you can simply press "OK".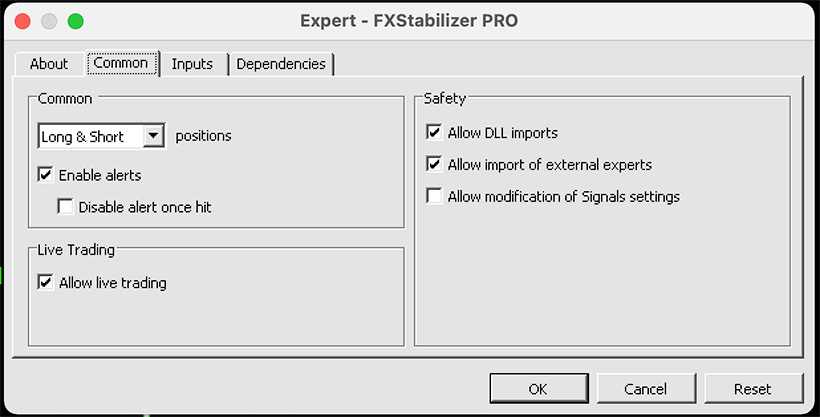 Possible Problems with Your EA Installation
There are a few problems that may arise when setting up EA on mt4. For instance, you may be unable to download the EA you purchased from the market, in which case you should launch MT4 as administrator.
The tab market may be blank, which happens when the Windows version is too old.
How to Launch EA
Open the chart with the time frame and financial asset you wish to use the expert advisor on. Unroll the "Expert Advisors" menu from the "Navigator" window and choose the EA. Double-click on it and then drag it and drop it on the chart. You will see a Settings window opening.
Make sure that the EA can trade, and alerts are permitted. .dll Imports should also be allowed. Then, make sure that all the EA parameters are configured based on your trading strategy from the "Input" tab. Click "OK" after checking the settings. If everything is fine, you will see a smiley face on the chart, in the top right corner.
How to Update EA
On the MT4 platform, go to View > Terminal > Market > Downloads Tab. You will see the EA you bought here. Click on "Update" when an update is available.
Conclusion
You will have no problems trading if you know how to install a Forex robot in MetaTrader 4. Follow the steps in this post and your installation process will be smooth.