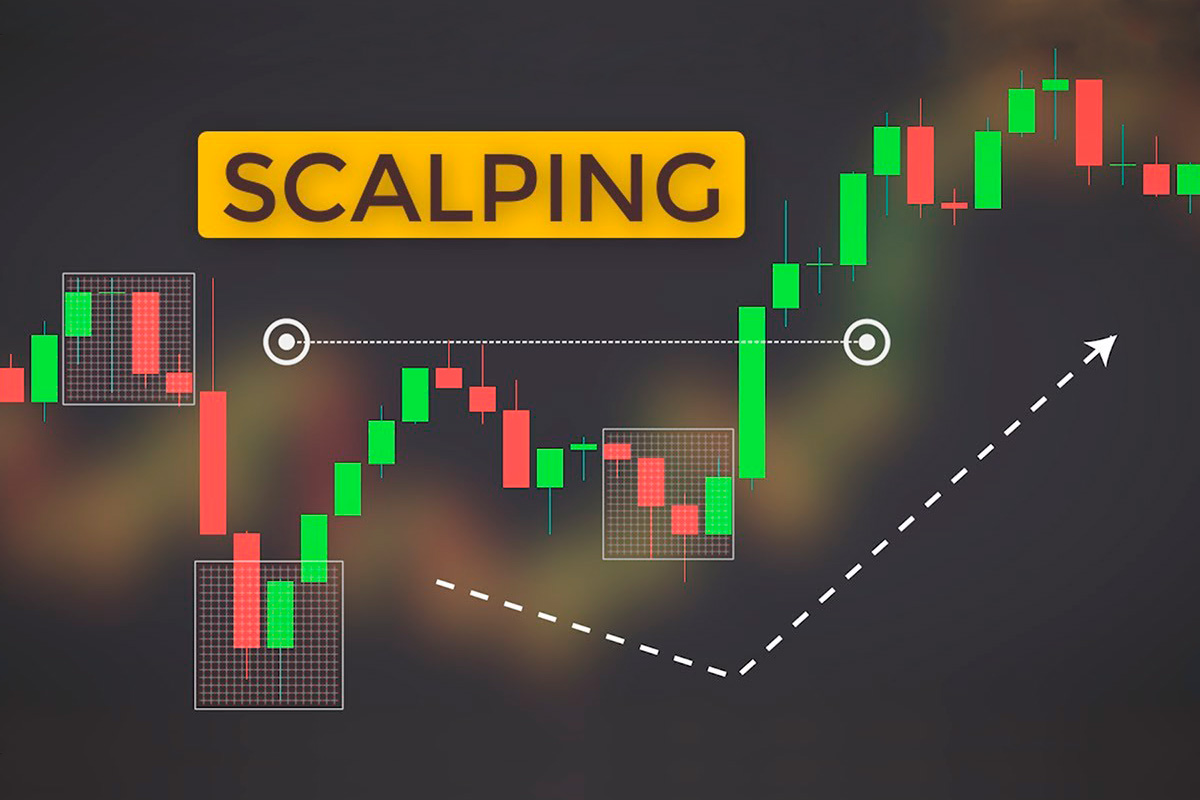 Scalping in the Forex market is a form of real-time currency trading with short holding positions and a relatively small profit from each trade. Therefore, there should be quite a lot of deals. The trader works by using many signals to open trades when the charts point in a certain direction.
What is scalping in trading?
Scalping trading allows you to make money by reselling currencies or stocks, taking advantage of price fluctuations in the short run. Traders work with large volumes and make a small profit on every deal, but all in all, it helps to succeed and earn well.
It may seem like the easiest style with minimal risks, but actually, it's not.
The success of this way, like income, depends on many factors:
Live trading channel;
Direct access to lots of transactions;
Endurance to carry out dozens and even hundreds of transactions every day;
Attention to detail and quick response;
Work with highly liquid assets;
Excellent understanding of how to interpret charts and signals during technical analysis.
In turn, scalping has its advantages. In particular, traders like this strategy because it is less likely to be affected by adverse events, and it is easier to succeed in narrow spreads and moments of market volatility. Scalping may be the main or additional strategy ("umbrella" concept) when traders minimize costs where they can.
To increase winnings, the trader follows three basic rules:
Sets the target profit amount for each position;
Uses level 2 quotes, detecting daily price highs and lows;
Detects trends that can cause instability in the market.
But the thing is that the trader pays a fee for each transaction: the profit must cover transaction costs.
What does scalping mean in Forex?
Scalping in Forex means a trading style in which a trader capitalizes on minor price fluctuations by opening short-term deals to buy or sell a currency. Contrary to specialists who try to open positions at the beginning of a trend and close when the trend ends, scalpers work with multiple positions during the same trend.
Scalp meaning in Forex does not differ from the traditional understanding of scalping, but there are certain nuances:
To avoid high transaction fees, Forex traders who prefer scalping use ECN Forex accounts.
This style allows the use of leverage, but experts use it with caution — here, it is not always a profitable solution.
You can use automated Forex scalping tools. Specialized scalper trading software simplifies and speeds up work, allowing you to earn more.
Advantages of Forex scalping
Most benefits derive from scalping Forex meaning:
This style minimizes risks.
It helps to reduce losses in moments of reversal.
The strategy is suitable for retailers and beginners.
Understanding what is scalping in Forex, you can use it as a temporary solution or the main style because the highly liquid Forex market allows you to quickly close positions or open new deals.
How to scalp in Forex?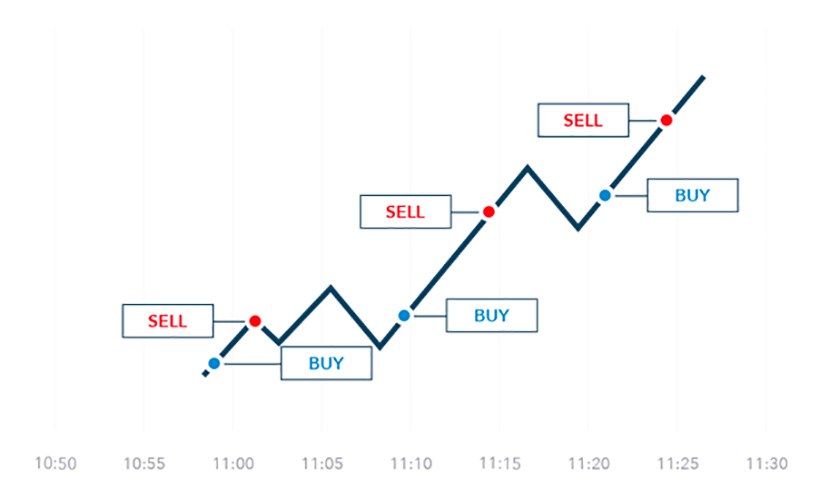 Preparation is the key how to scalping Forex. You should learn to feel the direction to trade the trend. Scalping is called the optimal style for beginners, but in fact, you will have to study the trading charts beforehand and properly interpret the results. Even if you don't do it manually, you still have to "teach" the software what signals to respond to.
Might you be a Forex scalper?
You already know what is Forex scalping, so you can predict whether this style is right for you. You will overcome all the challenges if you have the following professional and personal qualities:
Intense concentration;
Keeping calm when there is instability;
Instant reaction to signals;
Flexibility to be available at the right time.
And the essential component of success in scalping FX is concentration and endurance, thanks to which you will maintain concentration in the conditions of volatility and the need to work with many trades during the day. Understanding what is scalping in Forex, this style is difficult to count among the simplest. Meanwhile, many cases prove that such a strategy allows you to make good money. The final decision is yours alone.
Forex scalping strategies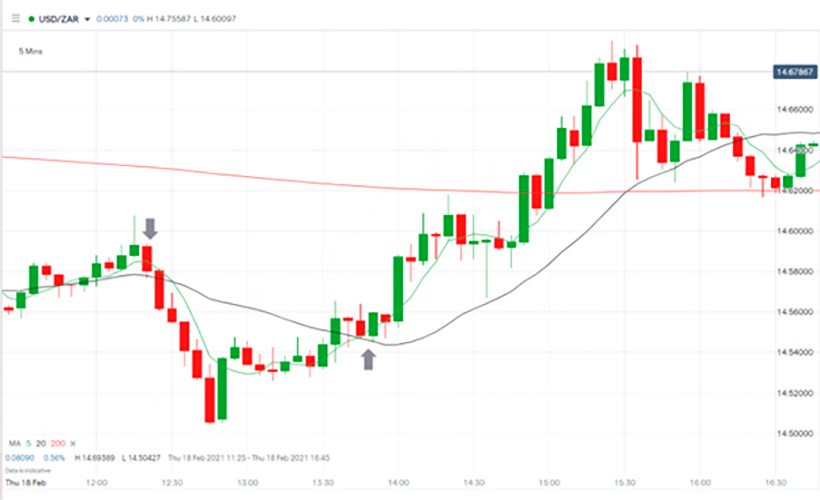 Scalping Forex trading can be implemented based on one or several main strategies. Let's focus on some of them:
Pairs with the smallest spreads
Those who practice the scalping style get profits from 5 to 15 pips, so it is significant to work with the pairs with the smallest spreads since large spreads can eat up the potential profit from the deal. Meanwhile, traders avoid exotic currencies and those with little liquidity.
Working with volatile currency pairs
Currency pairs must move actively to profit from price fluctuations. When the strategy is aimed at a quick profit, the market should move actively, and therefore, traders who choose volatile currencies achieve the most success. Example currency pairs with high volatility: GBP/AUD and GBP/NZD.
Moving averages: SMA or EMA
Using moving averages allows you to see many opportunities for a quick profit. At the same time, it is important to avoid brokers who take a long time to close deals because, in this case, all your efforts may be in vain. In addition to moving averages, traders use other indicators for successful scalping. For example, Bollinger Bands work just as well here.
Using support and resistance lines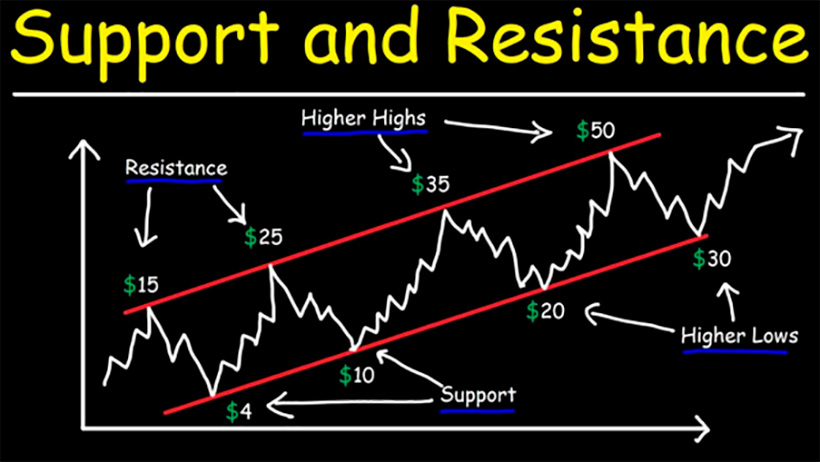 The deal is successful when the trader buys the currency near the support levels and sells those pairs that are close to the resistance level. This is called a range strategy.
Best pair for scalping Forex
The best currencies tailored for scalping Forex trading are:
Widely used currency pairs such as EUR/USD, USD/JPY, GBP/USD or AUD/USD. This is because they have the highest trading volumes (liquidity), so the potential for loss is minimal.
Minor currency pairs such as AUD/GBP must be taken into account as they have tight spreads, so any movement in the rate can be profitable.
The EUR/USD pair is the first on the list of best pairs, especially when it comes to small delays: from one to five minutes.
What to consider to scalp in Forex?
Before proceeding with the scalping strategy for Forex, we need to consider two main criteria: the liquidity of the currency and its volatility.
The Forex market is the most liquid, with $6.6 trillion in transactions occurring each day. So, if a trader follows a style such as scalping, the Forex market is the best place where you can make money. A narrow bid-ask spread helps cover transaction costs.
However, the liquidity of currencies is not stable. This indicator depends on the type of currency, time, inflation rate, world events, and the number of active traders on the market.
Short-term fluctuations in Forex prices are a fairly common phenomenon. Forex has high volatility: in a few seconds, the value of the currency can either fall sharply or rise sharply. Such a feature opens up many opportunities for scalping Forex trading, although, at the same time, high volatility is associated with higher risks.
However, if a trader succeeds in risk management, market volatility becomes the most cost-effective trading option. A clear understanding of signals also helps to reduce risks. For Forex scalp, you can choose several of the most important indicators to rely on the received data, without making blind and unfounded decisions.
Forex scalping software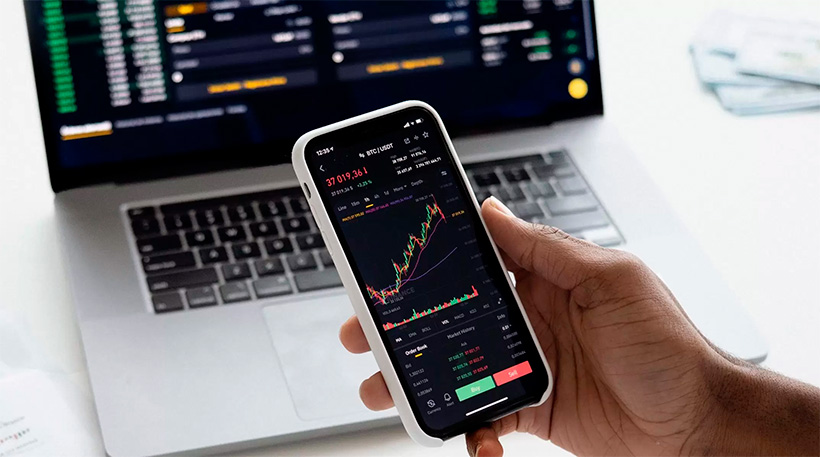 For Forex trading to be successful, you will need special software. Such platforms allow you to work in the Forex market, regardless of the style or strategy you follow. This scalper trading software is considered the most functional and convenient
MetaTrader 5, updated version of MT4
The platform is very powerful, has a greater number of functions compared to MT4, and, therefore, is deservedly considered the best way to interact with the FX market.
Key options:
Trading in currency pairs, futures, and shares;
Technical analysis according to 38 indicators;
Quick order;
Access to DoM to avoid illiquid assets;
Advanced reporting for performance analysis.
FXTM
The FXTM platform offers fast execution of operations and, therefore, is optimally suited for scalping. This is a very affordable system as a deposit of 10 USD is enough to get started. The online broker offers a transparent and reliable environment. There are lots of useful content for novices, tools for effective market research, and high leverage.
AvaTrade
The AvaTrade platform is not ideal for scalping, but the system deserves special attention because of its high liquidity. However, the program is suited to work with many deals. It also supports HF trading strategies. The main benefits of the system are a wide selection of assets and the possibility to diversify.
The Bottom Line
Now, you know how to scalp in Forex. To make a long story short, you will have to prepare for a quick entry into the market and a timely exit from it. This style of trading is suitable for active and purposeful professionals with large volumes, which allows them to get the maximum profit from each transaction.
The use of special platforms, signals, and indicators, as well as the possibility of automatic trading, significantly simplifies the task, so it is not as difficult as it may seem at first glance. However, Forex scalping maintains tension all the time, so it is worth bringing the speed of reactions to automaticity and boosting endurance and concentration every time.