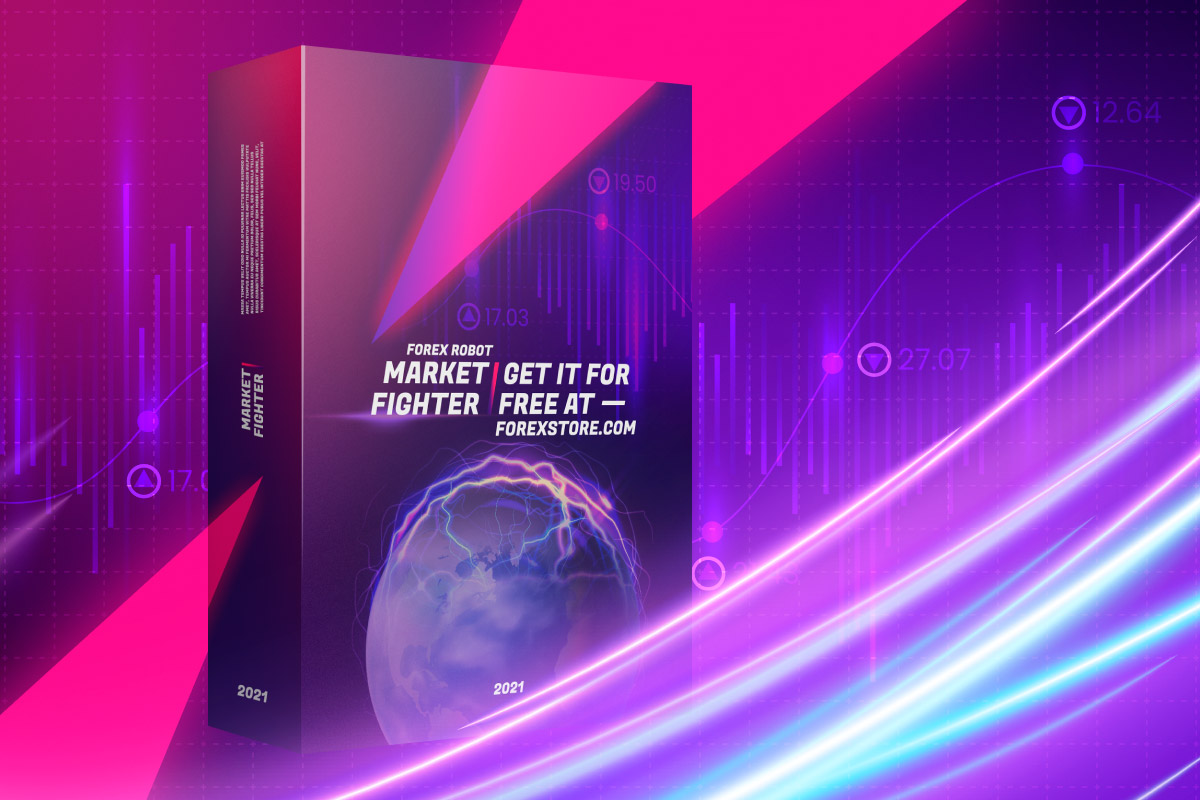 A lot of possibilities open up when you start learning auto trading by the usage of the free Forex robot for MT4. It is not a secret that a huge part of individual traders on the market use automated systems to gain profits without manual manipulations and boring tedious processes. So, what we offer here is a free Forex robot for MT4 that you can download to learn and then start your successful Forex trading story.
Pros and Cons of Free Forex robots
Usually, the starting point for choosing whether to start using any kind of free EA or not is weighing all the pros and cons of it. That is why we are here to describe the main advantages and disadvantages of the Free Forex robot for MetaTrader 4 that is available for download on the ForexStore.
Pros of Free EA Robot MT4
The trading system that you are about to download is a 100% automated real commercial Forex robot that we give away for promotional purposes;
It has real trading statistics from Myfxbook and shows high profit and still reliable results through almost two years long live trading period;
The system includes 24/7 technical support, a user manual, free updates, and ultimate lifetime license;
It has a secure money management system that sets up auto stop-losses and take-profits;
It is compatible with MetaTrader 4 and MetaTrader 5 trading terminals.
Const of Free EA Robot MT4
As every free Forex robot, this EA is not recommended to use for real trading but only for the educational process, as it is there is no money-back guarantee from the developer;
The Market Fighter free robot has shown a pretty high drawdown level on its live account which once crossed the 83% of fixed drawdown;
There is almost no information on the trading strategy and algorithms that are included in the robot which does not give a full understanding of how the robot works;
It can keep some trades open for a pretty long term up to almost 60 days and most of the long-term trades are usually closed in a loss.
How does the Free Forex robot works?
Nowadays, in 2021 every Forex robot is a unique set of trading algorithms, indicators, and strategies that works according to the specific trading logic which is supposed to bring profit. The methods could be different from system to system but the idea is simple - bringing profit and avoiding losses.
The best way to describe how our free Forex robot for MT4 works is that it executes trades automatically according to the embedded developer algorithms that analyze the market and decide what way will the price go next.
This free EA robot MT4 trades only on the USDCAD currency pair. The specific logic of the Market Fighter is focused on days of the week. The robot has its own independent trading session for every specific day (5 of them, excluding Saturday and Sunday) and it decides if there are good conditions to start trading or not based on the market situation of the day. The robot is set to avoid counter-trend trading which means it tries to figure out the way the emerging trend goes and to open the trades according to it.
Is it worth to use Free Forex Robot for MT4?
The answer to this question depends on what the specific trader wants this free Forex robot to use for. If you are expecting it to become the trading system that will work for you on the real account and make real money for you it might not be worth using it for this. Since the robot that we offer to download here is a free system that is supposed to be a tool for learning automated Forex trading, we do not recommend using it for live trading with real money on the account.
But if you want to download this robot to learn more about the way Forex EA work, or to try to use the trading system to see if it make sense for you to buy a real commercial Forex robot, then it is surely worth it. This is exactly what we created this Forex robot for.
Download Free Forex Robot for MT4
So, there it is, your chance to download a free Forex robot for MT4 and enjoy it with the unlimited license for any trading account. To get this free EA robot just click the button below. If you are a registered user of the ForexStore marketplace you will be redirected to your personal area where the robot can be downloaded from. If you are not a registered user, you'll be redirected to the registration form and then you will be able to download the robot for free in your personal area after the registration process is completed.
Attention!
It is restricted to register additional accounts on ForexStore to get more than one free Forex robot. As soon as this would be traced by our system the ForexStore team will have to block your accounts. In this case, trading with EAs will be stopped, which can harm your trading account.
The free EA may be granted only once for a single person.