Gold Elevate EA is 100% automated forex expert advisor which is specially designed for trading on gold (xauusd). The EA generates a stable profit every month without making losses. With Gold Elevate EA you can start making huge profit within 30 minutes. Without complicated formulas or hard signals.
Statistics
Information about Gold Elevate EA
No setting stop losses or target limits
No worrying about exiting too soon
No staying in a trade too long
No margin calls – risk is clearly defined
No calculating lot sizes – set the amount you want to trade
No difficult trading decisions – trades are clear and simple
No wasted time and effort – trading is quick and easy
Here are just a few of the key secrets inside this incredible trading software:
Risk/Reward Stabilizing System
MPMIS - Multi-Indicator System
Supply/Demand Price Predictor.
Auto-Adaptive Profit-Trade Technology™
Super-Accurate '80-100%' Leading Signals!
This revolutionary new software will alert you automatically with signals notifying you when to trade binary and most importantly – when not to.
It's a simple one-click process to time your trades to perfection. For a small outlay you can convert your trades lucratively!
Usage of one indicator can be very effective, however the developers believe that the more parameters Gold Elevate EA can verify into each trade the better, therefore it does not rely on one, two or three indicators.
The team has implemented many tweaked to perfection 'custom-made' indicators into the algorithm.
This Forex trading software delivers signals ONLY when the indicators are aligned together and it has an extremely high confidence rate, it must then co-exist with the proven secret strategy before a trade be detected. As a result, you are guaranteed with a Highly-Accurate '80-100%' Signal.
Each of the built-in indicators is responsible for an important aspect in the analysis of the Forex market.
Its internal cohesive recognition patterns 'trigger' when a certain threshold is reached to make the right decision, whether it means placing a successful trade or taking the decision not to trade and avoid unnecessary risks - Gold Elevate EA is all about maximum profits and minimum risks.
Purchase includes: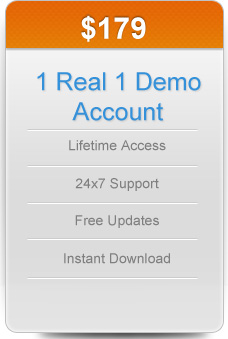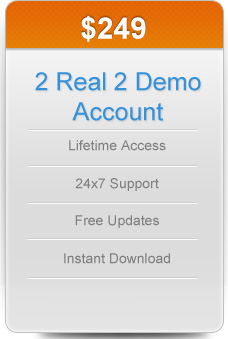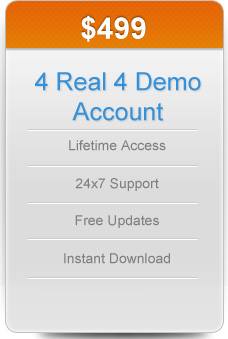 Refund policy
Your purchase is absolutely risk free. Try the product for 30 days, and if you're not satisfied just send me an email and I'll send you a refund right away. So there's absolutely no risk on your part. All the risk is on me.