FxMath Harmonic Patterns Scanner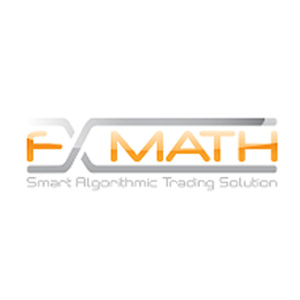 FxMath Harmonic Patterns Scanner
rating

0/10
Gain

n/a

Monthly

n/a

Drawdown

n/a

Days in Live

n/a
FxMath Harmonic Patterns Scanner EA scans market to find Harmonic Patterns and trade those.
EA calculates OpenPrice, StopLoss and 3 takeProfit Levels.
Scanner opens trades by one click.
System is include Money Management function.
Information about FxMath Harmonic Patterns Scanner
FxMath Harmonic Patterns Scanner
Harmonic Patterns Market Scanner
Find The Best Patterns According Your Accuracy Level
3 Levels TakeProfits, StopLoss And Pending Order Open Price
All Patterns Information In One Chart
Open Trade or Open Pattern Chart By One Click
Include Economical News Calendar
No Need Any Forex Skill
Automated EA Installer And Friendly User Guide
Scanner search Patterns for any markets (Forex, Option,Futures,Stock,…) and shows all searched patterns in one chart.
EA supports Gartley, Bat, Shark, Crab, Butterfly and Cypher and will increase more patterns in future.
All lines and channels drawn on chart automatically. TakeProfits, StopLoss, Open Price, Leg ratios calculates by EA.
All Trade information include Pattern Name display on left side of chart.
EA has Economical News Calendar Panel and shows News on chart automatically. News Impact is optional and support Low, Medium and High. Panel has Alert/email/Push notifications include sound alert.
Number of TimeFrames, Pairs(Symbols), Patterns Accuracy, Number of Bars for scanning and Maximum/Minimum Patterns size are changeable from EA setting.
Trader able to Enable/Disable Patterns Types from EA setting
EA is include Money Management function and values can set from chart easily.
Opening Pattern chart and Trade Signal from main chart just buy one click.
Some FxMath Harmonic Patterns Scanner Features
Compatible with all builds +600
Easy Setup by only few clicks
No need any special skills for running EA/Indicator
Use in manual or automatically mode
Working with any brokers support Metatrader 4
User Manually for setup & settings
Lifetime license and update
Purchase includes:
LifeTime License
Free update within one year from your date of purchase
Refund policy
In the event we are unable to accord you product support or we are unable to fix a bug in the software within a reasonable time, you are entitled to our 30-day, no-hassle money-back guarantee. Your account will be credited promptly.