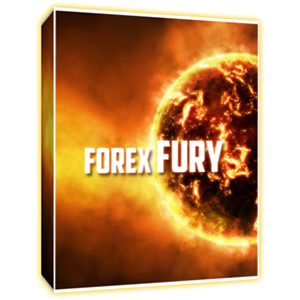 Forex Fury
rating

4/10
mt4/5
NFA
Gain

70.93%

Monthly

1.44%

Drawdown

41.9%

Days in Live

1204
Forex Fury software is the life's work of our development team and it provides traders of all skill levels an investment opportunity that is both safe and aggressive simultaneously.
Information about Forex Fury
Compatible with NFA, FIFO, MT4 and MT5 Build 600+
Tested and Proven Settings (always new settings in development) Free
Low Risk Trading Strategy With A Drawdown Under 20%
ECN Support
Effective Money Management To Ensure Sustainable Growth
Perfected For Multiple Pairs
Works With Any MT4/MT5 Trading Brokerage
Multiple Filters To Avoid Bad Market Conditions
Easy 5 Minute Installation With Full Guides and Videos
How it Works
The Forex Fury EA will provide traders with trades automatically in their Metatrader 4 platform.
The EA is built to work with all MT4 brokers, so it's just plug and play.
The installation process takes no longer than 5 minutes to install and authenticate.
After setting it up, the software runs 100% on it's own placing trades throughout the day and night.
FAQ
Is it a one time payment?
Yes!
When do I get the product after buying?
Immediately. Check your email for your members area registration link to download Forex Fury.
How often does the EA trade?
Up to 5-10 times per day.
Are there any upsells or membership fees?
No.
Who are the best brokers?
Try FXOpen or any low spread US broker.
What kind of support do you offer?
24/7, you will normally get a response within a couple hours during business days.
Is there a free trial?
No.
Why is the EA not trading?
Please be patient, it is rare but there can be days without trades. Open more charts, open more demo accounts (you have unlimited demo accounts).
Set MaxSpread to a higher number. Check your broker spread, if it is above 3, you will have to go into the expert properties and increase the max_spread. You can monitor your broker spread using this tool https://www.mql5.com/en/code/9492
Set MaxOrders to 1 also in expert properties. Some brokers only allow opening one trade at a time. This is the most common reason the EA isn't trading.
On smaller accounts, set UseIncreamentalLotSize to FALSE, then set lot size to a smaller amount your broker will allow like .10 or .01.
Lastly, remove other EA's you believe may be interfering.
Why are my results different? (GMT OFFSET – STT and ETT)
If your results are different you likely didn't set up the Start Trading time and End Trading time properly.
StartTradingTime = 23:00:00 : Start trading time it is best value is 20:00:00 UTC/GMT
EndTradingTime = 23:59:00 : End trading time it is best value is one hour from the start trading time so it will be 20:59:59 UTC/GMT
This is easy to do, go in google and type time GMT. Compare that time to your broker Market Watch time. In this case my broker time is GMT 0.
Forex Broker GMT 0 means I set StartTradingTime to 20:00 and EndTradingTime to 20:59
If your Forex Broker GMT is -2 Then we subtract 2 from 20:00 and we put STT at 18:00 and ETT at 18:59
If Your Forex Broker GMT is +3 Then we add 3 from 20:00 and we get STT at 23:00 and ETT at 23:59
November 1 – April 1 add +1 to your normal GMT.
Using brokers different from the accounts you are viewing can cause small differences, but nothing drastic.
Purchase includes:
Gold / $229.99
1 Live Account License
Unlimited Demo Accounts
Free Updates
High Performance Settings
Lifetime Membership
Diamond / $439.99
2 Live Account License
Unlimited Demo Accounts
Free Updates
High Performance Settings
Lifetime Membership
Refund policy
No description