short review
Broker Profit Review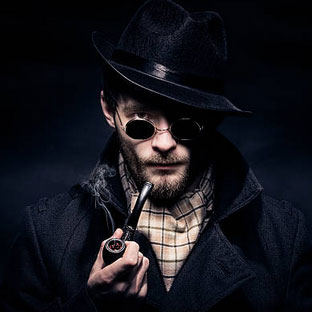 The Broker Profit EA developers claim it to be the Forex trading system that generates profit no matter what the market conditions are. Let's examine this Forex trading system and put it into a review to see what does it really has to give traders.
Basic information about Broker Profit:
Price

$397

Currency pair

EURUSD, GBPUSD, EURGBP, AUDUSD

Number of real licenses

1

Support

no info

Refund

no info
Conditions for trading:
Minimal deposit amount

$2000

Minimal leverage

1:500

Time frame

no info

Terminal

MT4

Broker

any
Live performance of Broker Profit taken from Myfxbook
Disclaimer
*The backtests are taken from the developers' website
*The subsequent analysis of the adviser is based on live analytics from the Myfxbook website. We'll go through the pluses and minuses of the trading system as well as the profit and drawdown analysis.
Trading
There are no backtests of any kind, no Myfxbook trading statistics, and just one FX Blue account. The visible account history runs only for 52 days and it's very confusing because the EA was released in 2017 which gives us strong reasons to think that the account was blown up in the past.

The account shows 43.2% ($522) of profit during its available stats period. It does an average of 4 trades per day and yet has a peak drawdown level of 18.5% (screenshot below).


Taking into account the trading period which is less than 2 months and the initial deposit that was $1187 the system performance looks impressive but this certainly looks like a very aggressive approach if taking into account such a fast gain. With this kind of trading, the system definitely should have blown up before.
So, yes, the advisor is able to generate high profitability in short periods, but judging by the fact that there are no long-term statistics even with a small profit, the advisor cannot trade stably for a long time and the absence of backtests only confirms this conclusion. So, it is very likely that you may not have enough time to earn a lot of money before the advisor merges the account.
Summary
Besides the very suspicious-looking trading statistics of this EA, we also can see that the official developer's website is poorly put together. The website does not look very good. I feel not much confidence in the developer because of it. Looking at the Broker Profit EA website it feels that the developer does not show the amount of effort and care required to prove a passion for the product.
The trading stats together with the website impression and the very likely possible blown up account are not leaving me any chance to give it high marks or recommend this EA to anyone.
Final marks
So let's finish this review by giving appropriate assessments to the Broker Profit based on the analysis of its work, statistics, and other factors
So, we have 2 out of 5 for price vs quality. The price of almost $400 for this quality as for me feels a little too much. I can't accept the fact of having enough care about the products' representation and still requesting such a high price.
With such a high profitability/drawdown ratio and with such an aggressively approach the system should have been very lucky still being in profit. And the luck is not a great reason for me to give the EA high mark. So, here we have 3 out of 5.
There are simply no backtests of this EA out so we have zero out of five for this stat. And my own mark for Broker Profit EA is 1.5 stars since I don't find this EA to be reliable according to its performance statistics and all the problems covered in the review.
ForexStor's mark for this advisor is 2.7 out of 10 which is particularly the same if converting the 5-stars system into 10-points system.
I hope this helps you, traders, and wish you profitable trading and luck on the market!
You may also be interested